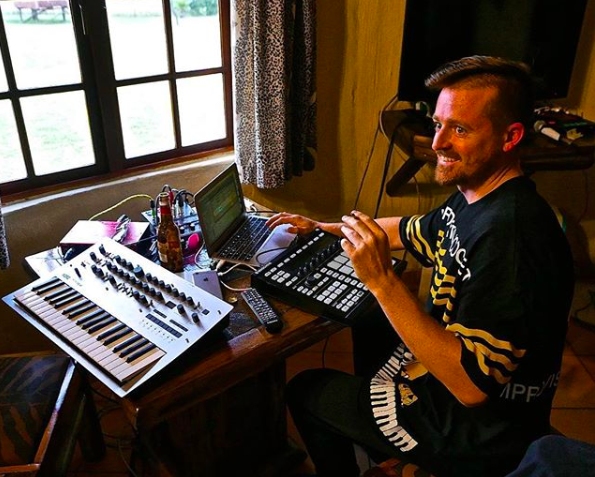 Africa Express, a collective of African and Western artists, comes together again for a celebration of unity in the borough where founding member Damon Albarn grew up. Over three days up, to 100 artists from across Africa, Europe and Britain – including, of course, Waltham Forest – will join forces to collaborate on new music and reworking of old songs. Africa Express will play a one-off headline show 'Africa Express: The Circus' on Friday 29 March as part of Waltham Forest London Borough of Culture, with Sibot joining the acts chosen to participate.
"I can't believe I'm reuniting with my Africa express family in Leytonstone! These people are very special to me and sharing a stage together is gonna be explosive."
Following acclaimed outings in Africa, Europe and across Britain, Africa Express: The Circus will see musical legends, emerging new artists, vocalists, DJs and producers from Africa, the West and Waltham Forest come together on 29th March for a celebratory cross-cultural collaboration in Leytonstone, where Africa Express co-founder Damon Albarn grew up, as part of London Borough of Culture 2019.
A big top circus tent will be erected on Wanstead Flats, the southernmost part of Epping Forest in Leytonstone, with rehearsals for the event taking place in nearby Leytonstone where participating artists including Batida, Damon Albarn, Django Django, Ellie Rowsell (Wolf Alice), Gruff Rhys, Imarhan, Joan As Police Woman, Mista Silva, Onipa, Rokia Traoré and The Good, The Bad & The Queen and fellow South African acts Moonchild Sanelly, Morena Leraba and Muzi will unite for a process of discovery, collaboration and music-making, culminating in a joyous, one-off live performance in the heart of Waltham Forest.
For more, check out WFCulture here.