Dwson takes home his second DMASA Award for Best Music Video Award. This category was filled with industry icons including Black Coffee, Prince Kaybee, Intruders and Dacapo yet Dwson still walked away with the prize. 2018's Best Newcomer Award winner proves that he is no longer just the new kid on the block – he's here to stay.
Nobody Else features onscreen romance, Sio, and is directed by Ian Henderson.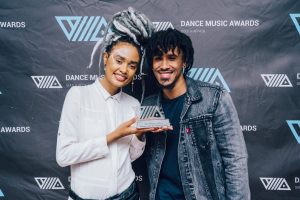 You can watch nobody else below.